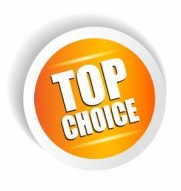 Learn how to set and achieve your goals - not the "step-by-step" instructions, but how to WANT to do it.
Learn how to teach your body to heal itself.
Learn it using the example of the vision improvement exercise.
Learn how to create a positive feedback loop to any organ, even the one you never thought can respond.
Learn how to remove negative blocks - the limitations you learned in the past and still carrying around.
And much more.
Book size: 50+ Letter size pages

Technical details:
If you download from Kindle, Google Books etc
Large online bookstores usually have their own "how to" guides, we comply to them. For example, if you download our eBook from Amazon Kindle, you should be able to read Kindle eBooks in order to use it.
Delivery: done by the corresponding bookstore (Amazon, Google etc)
If you download from FastSpring
The eBook you are about to download is in PDF format and therefore you will need to download a free program called Adobe Acrobat Reader.
Delivery: Instant. You will receive the E.mail with instructions as soon as your payment is verified.
Disputes
Handled by support teams of the store you purchased the eBook from. Usually, they have money back policy.
Of course, we will do our best to help if you have technical problems.